MOSAICS
The technique of mosaic, a work composed of diverse fractions, was used in some of the ancient Assyrian cities, with small coloured clay pieces to decorate walls and columns, drawing shapes.
Since the end of the V century BC, it was also prevalent in Europe and the region of Macedonia to use this technique for certain types of paving, with stones of various sizes and colours and designs, depending on the culture of each place.

Most ancient cultures, from classical antiquity to Mesoamerica, used this art at some time or other. In classical antiquity, with Hellenistic culture, it became a very elaborate and luxurious art, as they began to produce works with more complicated subjects representing episodes of daily life and mythology. Materials used were also richer (marble, glass, onyx...). Mosaic art acquired its maximum diffusion during the period of the Roman Empire.

Throughout history, the art of mosaic has been developed and enriched, adapting the style and materials to each period, until the twenty-first century when mosaic works are still being produced.

With its catalogue of Mosaic Kits and glazed tiles, Aedes Ars want to recall those wonderful works scattered throughout many countries and throughout time, while expressing its admiration for the artists who performed them, anonymous in many cases.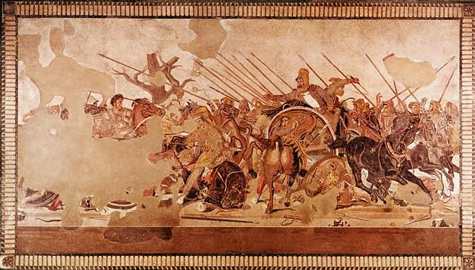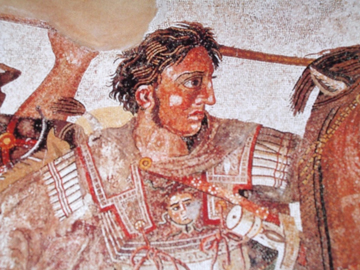 Hellenistic mosaic of Alexander the Great and detail.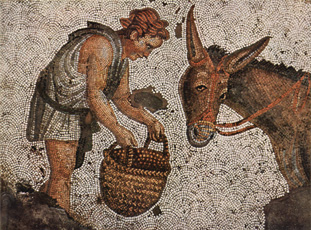 5th century Byzantine mosaic